News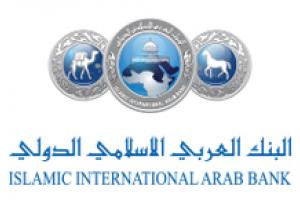 IIAB reported JOD 34.4 Million net profit for the EOY 2019
Preliminary financial results published on ASE website and subject to CBJ approval for Islamic International Arab Bank (IIAB) reported JOD 34.4 Million net income after tax compared with JOD 31.9 Million in 2018 with growth rate 8%, with increment in operating income to JOD 86 Million from JOD 81 Million.
According to these results IIAB Board of Directors recommended to pay JOD 16 Million dividend for the sole shareholder (Arab Bank).
IIAB financial results show growth in many aspects such as customers' deposits which reached JOD 2.339 Billion compared to JOD 2.133 Billion in 2018 with growth rate 10%, also direct credit facilities reached JOD 1.440 Billion compared to JOD 1.400 Billion in 2018 with growth rate 3%.
Bank's Capital Adequacy ratio has reached 20.38% exceeding CBJ required ratio at 12%.